Yoshito J. Yamamoto, Esq.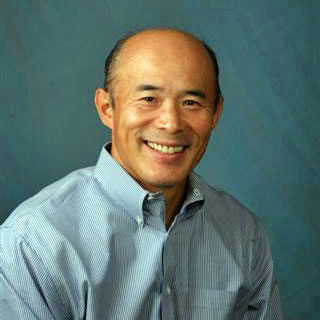 Born, raised, and educated through college in Japan, Yoshito Yamamoto first worked for Matsushita Electric Works, Co., Ltd. (now part of Panasonic) , and was transferred to the United States in 1991, where he became involved in corporate legal matters and was inspired to become an attorney.
Mr. Yamamoto has been involved in taxation matters, including international ones, such as Transfer Pricing, and dealing with various tax authorities in the U.S. and Japan. He was also involved in many business litigation cases and contract negotiations for Japanese companies or their U.S. subsidiaries. In litigation cases, he has worked side-by-side with attorneys from other firms such as Weil, Gotshal & Manges, LLP, including a multi-billion dollar business tort case. Mr. Yamamoto also represented Japanese companies in their contract negotiations with Apple, Hewlett-Packard, Philips, Sony and many U.S. high-tech ventures. He often assisted Japanese companies as liaison with their lawyers, utilizing his understanding of differences of law and business cultures between Japan and the U.S. He also served on unsecured creditors' committees of many bankruptcy cases, including Smith Corona's and Rexon/Techmar's Ch. 11 cases. In addition to his legal work, he has served as CFO of a venture capital firm where he utilized his knowledge and experience in taxation and business organization as well as accounting and finance.
As a sole practitioner, Mr. Yamamoto has been serving primarily the Japanese community in Silicon Valley. He assists Japanese companies with establishing their subsidiaries in the U.S. and helps local entrepreneurs start new businesses, utilizing his skills and expertise in business law, taxation and employment-based immigration. In addition to legal and tax work, Mr. Yamamoto can also assist clients with accounting work, e.g., setting up an accounting system, arranging bookkeeping services, reviewing accounting books for tax purposes and preparing tax returns, as "one-stop-shopping" of corporate administration.
Mr. Yamamoto is a member of the Business Law Section, Labor & Employment Section and Taxation Section of the State Bar of California.  He is also admitted to practice law in the State of Texas.
Education
University of Alabama School of Law, LL.M in Taxation
Texas Wesleyan University, School of Law (now Texas A&M University School of Law), Juris Doctor
Shiga University (Japan), Bachelor in Economics
Admission
State of California
State of Texas
United States District Court, Northern District of California
Practice before Internal Revenue Service
United States Tax Court
Public Speech
Public Speech-Silicon Valley Japanese Entrepreneur Network (SVJEN)
Seminar for "Do You Really Want to Incorporate?"


Public Speech-Silicon Valley Japanese Entrepreneur Network
Seminar for "Properly positioning your startups for success"


Public Speech-JETRO (JETRO San Francisco)
"Coming to Silicon Valley, where to start!?"